Sermons from 2015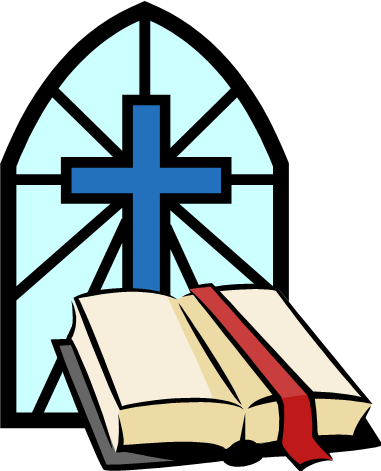 The sermons from St. John's services given by The Reverend Ann Barker.
Go to Sermons from 2016
Go to Sermons from 2014
Go to Sermons from 2013
Go to Sermons from 2012
---
Christmas, December 25, 2015 The most important gift of Christmas is the one that came from God – the incarnation of God as Jesus, the Christ. God came to live as one of us, to show us how to live and love, to reconcile us to God.
Fourth Sunday of Advent, December 20, 2015We hope for the promised Messiah to come in a manger, in our hearts and in glory at the last day. We hope for God's kingdom to come on earth as it is in heaven, for the poor and needy to be filled, for those with resources to share, for violence to end, for a world that is truly representative of God's kingdom.
Third Sunday of Advent, December 13, 2015 And our instructions are really very simple. They are easy enough to be understood by a child – share what you have and don't take what doesn't belong to you. When we mess up, as children often do, Jesus is there to purify us, to burn away the parts that are not bearing fruit to make it possible for more fruit to grow. (8 am - 10 am was the Childrens Christmas Pageant)
Second Sunday of Advent, December 6, 2015 Our Johnny is a man of hope who brings us knowledge of our importance in God's sight, the transforming power of the wilderness, the repentance – even though uncomfortable – that brings forgiveness of sins to all who desire it, and the blessed truth that God is there for everyone – you and me and our enemies too.
First Sunday of Advent, November 29, 2015 Jesus may not come on a cloud and the apocalyptic language may be just symbolic, but it doesn't matter. Jesus will return because God has promised. And we are to be ready so we do not cower with fear but stand up and raise our heads because our redemption is near.
Christ the King, November 22, 2015 But wherever there is love, God's kingdom is prevailing. Wherever there is justice, God's kingdom is making itself evident. Even though we belong to a spiritual kingdom first and foremost, we are not called to disengage with the world – only with the values it espouses. We pray for God's kingdom to come – and it will because it is God's – but we also work for it here on earth.
Twenty Fifth Sunday after Pentecost, November 15, 2015 - CRAZY: EN GARDE Prof. Patricia G. Bleicher
All Saints Day, November 1, 2015 Jesus is resurrection and Jesus is life. That's what he does. He points to God and God's promise for a life where there will be no more sadness or grief or crying, no more separation from loved ones.
Twenty First Sunday after Pentecost, October 18, 2015 Those that are headed toward life in the kingdom of God are to be servants of all, even slaves of all.
Twentieth Sunday after Pentecost, October 11, 2015 The truth is we all lack something. There is at least one hole in our soul where we need God and something is blocking that hole, making it hard for Jesus to enter and sweep us up in God's love and care for us.
Nineteenth Sunday after Pentecost, October 4, 2015 It is counter cultural to believe that wholeness means dependency; we think of individualism as the thing that makes us stand – one person, whole and complete. But we are not whole and complete if we have no one else in our lives. God has joined us together in community and what God has joined together, humans shall not separate.
Seventeenth Sunday after Pentecost, September 20, 2015 All human beings yearn for peace, and asking God for wisdom is the way to get it.
Thirteenth Sunday after Pentecost, August 23, 2015 The gospel is not about his miracles or his preaching or his teaching. It is about who he is.He is the One who has come down from heaven. He is the bread of life.
Twelfth Sunday after Pentecost, August 16, 2015 - It is always risky to accept a call because it means change for us and we don't like change. For all of us call is life-threatening, though not all are called to physical risk.
Tenth Sunday after Pentecost, August 2, 2015In the midst of separation and alienation, it is unity we must seek, the unity given to us in the Spirit in the bond of peace. We must go a different way than the world and yet we must also teach the world.
Fifth Sunday after Pentecost, June 28, 2015Jesus wants us to reach out and touch him and he wants to reach out and touch us. Contact with God. That is a risk we must take as we seek God's healing. We must be prepared for a deeper relationship with Jesus than we perhaps want in our lives.
Fourth Sunday after Pentecost, June 21, 2015 God is there to help us, whether we have faith or fear. Each time God comes through, we hopefully learn something on the journey we have taken.
Third Sunday after Pentecost, June 14, 2015 Within those modest beginnings, the tiny seeds, there is much fruit waiting to be produced to bring wholeness and reconciliation to the world.
Second Sunday after Pentecost, June 7, 2015 Jesus is not in league with Satan. Jesus is much more powerful than Satan – the power of life over the power of death – and so is able to bind Satan and plunder his house or exorcise demons.
Trinity Sunday, May 31, 2015 When we take ourselves and our new spiritual lenses into the world, we see things differently. We think about loving and serving and giving, rather than acquiring and hoarding and running roughshod over people. Our lives will change, and the people around us will experience changed lives because of us.
Pentecost, May 24, 2015 The Holy Spirit is a troublemaker. The Holy Spirit is the naked truth, and the Holy Spirit is a teacher. The Holy Spirit, which brings new life, new hope and new opportunities, is a Spirit that prompts action and not complacency, boldness and not meekness, risky business instead of the safety we would rather have.
Ascension Sunday, May 17, 2015 Blessing is the day to day salvation we receive and give to others. When we bless someone, we say good things about them and want good things for them. God blessing us is part of the way we are shaped and formed in our faith as we wait for the coming of the kingdom. It is the way we are sanctified, able to grow into the fullness of what God wants us to be.
Sixth Sunday of Easter, May 10, 2015 To Be Chosen (Prof. Patricia G. Bleicher)
Fifth Sunday of Easter, May 3, 2015 Jesus is talking about being in relationship with the vine – a relationship that is close and intimate, a relationship that connects the branches to their source of life, the vine and the vine grower.
Fourth Sunday of Easter, April 26, 2015 With Jesus the Good Shepherd we are known, we are listened to, we are loved and we are called out to carry the message of love to others.
Second Sunday of Easter, April 12, 2015 Resurrection brings joy and hope for the future. It brings the good news of eternal life with God and Christ and the Holy Spirit.
Easter, April 5, 2015 The Jesus of the Resurrection is a God of relationship. Jesus is the One who can be felt in the deepest parts of our soul when he calls our name, the one who permeates our deepest selves.
Good Friday, April 3, 2015 We try our best to be citizens of the kingdom of heaven while living in the earthly world. The way to do this with truth and integrity is to seek Jesus' judgment, even if that's the last thing we want to do.
Palm Sunday, March 29, 2015 The centurion brought home the point that it was in his death that Jesus showed himself to be Son of God, dying for love of human beings to bring reconciliation and the kingdom of God.
Fifth Sunday of Lent, March 22, 2015 If we love our life we will lose it, and if we hate our life in this world we will save it. "This world" does not mean the creation that God loves and wants humans to love. It is about human systems and institutions that destroy God's creatures.
Third Sunday in Lent, March 8, 2015 God's teaching in the Ten Commandments is something to be thankful for. They are directions to be followed out of gratitude for God's goodness in providing us a way to draw nearer to God and one another.
Second Sunday of Lent, March 1, 2015 We have free will, and it is hard to choose to give up our free will to go with God's direction.
Services were cancelled because of snow on Feburary 22.
Ash Wednesday, February 18, 2015 Lent is a season of purposeful self-emptying so that God can fill us.
Last Sunday after Epiphany, February 15, 2015 We need transfiguration. We need to be shown how Jesus is with us in our own lives.
Fifth Sunday after the Epiphany February 8, 2015 God is tireless in God's work for us.
Fourth Sunday after the Epiphany, February 1, 2015 Jesus is the one who broke the kingdom loose in this world and can break our lives loose from whatever possesses us.
Third Sunday after the Epiphany, January 25, 2015 Who Knows? Prof. Patricia G. Bleicher
Second Sunday after the Epiphany, January 18, 2015 I think, like all of us, the disciples longed to be known and accepted. And that is what Jesus did to reveal himself as God.
Baptism of Jesus, January 11, 2015 Neon signs point to us as Jesus' hands and feet in the world. Let us deliver what the signs promise.
Second Sunday after Christmas January 4, 2015 As Christians we have to take into account the status of Mary, Joseph and Jesus as refugees into our thinking about how we respond to the refugees, most of them children, crossing our borders.