Sermons from 2016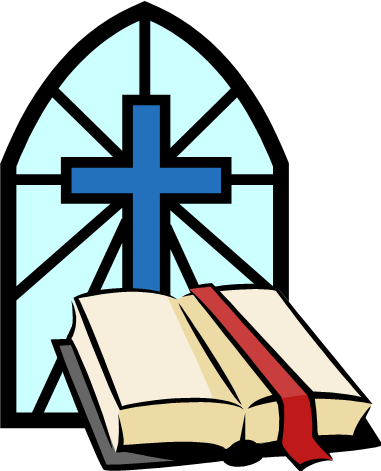 Go to Sermons from 2019
Go to Sermons from 2015
Go to Sermons from 2014
Go to Sermons from 2013
Go to Sermons from 2012
---
The First Sunday after the Epiphany: The Baptism of Our Lord, January 8, 2017 We are God's beloved! You are chosen and blessed! We are called to good purpose and meaning! You are called to love others as God loves you! We are called to life!
Christmas December 25, 2016 God brings the gift of peace to us in hearing and proclaiming the good news of Jesus, of bearing Jesus into the world and of giving glory to God. Rejoice. A Savior is born and we have peace at last.
Fourth Sunday of Advent, December 18, 2016 Jesus is the fulfillment of God's promise to save God's people. The Holy Spirit is prompting us, as it prompted Joseph. The Spirit is hoping to overcome our objections and fears about doing God's work and make us ready and willing to be the bearers of the savior to those who want one.
Third Sunday of Advent, December 11, 2016 God will come and save us. We are expected to do something about our situations, to strengthen our feeble knees and weak hands and to be not afraid. We have to be willing to take risks. We have to be willing to expend the energy God will give us to walk on God's highway to salvation. We need to be willing to follow Jesus, with the excitement and love and daring being a disciple takes.
Second Sunday of Advent, December 4, 2016 God loves us unconditionally, but we are responsible for our actions, good or bad, rebellious or obedient. What we say matters. What we do matters. What direction our hearts are pointed in matters.
First Sunday of Advent, November 27, 2016 Hope gives our days an extra meaning, and extra reason to do what we do with care and love. God has promised that Christ will return and we can trust God's promise that, as Julian of Norwich says, "All will be well and all will be well and all manner of thing shall be well."
Christ the King, November 20, 2016 For us as Christians, it is unquestionable what is first. Jesus is first. Following Jesus is the most important thing in our lives.
All Saints Day, November 6, 2016 Why are the poor, the hungry, the weeping and the outcast blessed? Because they are empty. No food, no money, loss of loved one, no community. They are utterly dependent on God through the kindness of others to offer them what they need. And utter dependence is trust in God, which causes you to be blessed.
Twenty Fourth Sunday after Pentecost, October 30, 2016 Jesus says Zaccheus has been saved, not just for the afterlife but now. He can now be counted a Son of Abraham and heir to all the promises of the Jewish people. Jesus has done what he came to do – seek out and save the lost.
Twenty Third Sunday after Pentecost, October 23, 2016 Tell The Wonders (Prof. Patricia G. Bleicher)
Twenty First Sunday after Pentecost, October 9, 2016 The Samaritan's turning around leads to a new perspective on life, a perspective that he has been greatly blessed, a perspective that he should offer his gratitude and offer himself as God's servant. Jesus' mercy and compassion have restored another life not just to a cure, but to wholeness.
Twentieth Sunday after Pentecost, October 2, 2016 Timothy can rely on the power of God as Paul does, knowing that God will guard the same thing Paul has entrusted to him – his life and his work – until the Day of Judgment.
Nineteenth Sunday after Pentecost, September 25, 2016 I think that if we are anyone in the parable, we are the five brothers who still have the chance to amend our ways and store up for ourselves the treasures of a good foundation for the future.
Eighteenth Sunday after Pentecost, September 18, 2016 Jesus says a lot about money and how dangerous it is and how true discipleship is giving it away and not using it for our own benefit.
Seventeenth Sunday after Pentecost, September 11, 2016 Even the angels sing praises about God's lost children who have been found, who have seen the error of their ways, who have come to believe in the kingdom way of life.
Sixteenth Sunday after Pentecost, September 4, 2016 Discipleship has to be a freely made choice. It is not something you drift into by being in Jesus' crowd. You don't absorb it by osmosis. You sit down and calculate the cost.
Fifteenth Sunday after Pentecost, August 28, 2016 Jesus' lesson for us today is about the kingdom value of equality. We are all God's children, all welcome at the heavenly banquet.
Fourteenth Sunday after Pentecost, August 21, 2016 No Excuses; No Fear (Prof. Patricia G. Bleicher)
Twelfth Sunday after Pentecost, August 7, 2016 We prepare for the coming of the Lord by refraining from worry, giving alms to the poor and waiting with anticipation.
Eleventh Sunday after Pentecost, July 31, 2016 There is a God-shaped hole in all of us that God put there for a reason, so we would long for God and search God out.
Tenth Sunday after Pentecost, July 24, 3016 The gift God gives is one of the best gifts of all – the Holy Spirit, the source of God with us now, guiding our hearts and telling us what to do to be faithful to Jesus.
Ninth Sunday after Pentecost, July 17, 2016 Giving peace is a real thing. When we pass the peace on Sunday, we are passing on an almost tangible gift from God. We are wishing the other wholeness and restoration of relationships and trust in God.
Eighth Sunday after Pentecost, July 10, 2016 In the kingdom of God violence is never the answer, but in our broken world, it seems we have to use violence as long as those bent on violence are able to obtain guns.
Seventh Sunday after Pentecost, July 3, 2016 It is hard to believe that God will give us the words we need to tell our stories and invite people to come join us as laborers in the harvest. But we go in the power of community, supported and upheld by our brothers and sisters in faith.
Fifth Sunday after Pentecost, June 19, 2016 Outside & Inside (Prof. Patricia G. Bleicher)
Fourth Sunday after Pentecost, June 12, 2016 God's Love Is Waiting (Reverend Dr. Anne Gavin Ritchie)
Third Sunday after Pentecost, June 5, 2016 God comes to us in our tears and our anger, whether we ask for it or not, and plants Godself firmly at our side to bring us healing and comfort in big ways and small ways if we can but notice it.
Second Sunday after Pentecost, May 29, 2016 Being open to Jesus' authority puts us in a position of vulnerability but a position of great possibilities as well. It is loving and compassionate. It is a powerful force for good in our lives.
Trinity Sunday, May 22, 2016 And it is God's love overflowing within us that ultimately gives us the kind of strength we need to live confidently, openly, Christian lives, lives of witness and service and love for all our neighbors.
Pentecost, May 15, 2016 Go outside and make friends. That's what Jesus did. Go outside and serve the Lord's people. That's what Jesus did. And go outside and tell of the awesome power of God in Christ. That's what the apostles did. Go in the power of the Spirit and watch amazing things happen.
Feast of the Ascension, May 8, 2016 Wait for the Gift (Prof. Patricia G. Bleicher)
Sixth Sunday of Easter, May 1, 2016 It is important that we discern what God's will for us is all the time, how we do God's work in our schools, our businesses, our homes, our relationships. It is important to take time to be with God and Jesus and the Holy Spirit to be taught what to do in the many situations that we face in life.
Fifth Sunday of Easter, April 24, 2017 There is no favoritism with God, so we are not to put others on a pedestal or ourselves in the gutter or vice versa. God has made us and God loves us all and wants Jesus to be our Lord and Savior.
Fourth Sunday of Easter, April 17, 2016 Wherever Jesus goes abundance follows. God is like that too. God is in the business of making wonderful things possible and so is Jesus.
Third Sunday of Easter, April 10, 2016 These stories did not just happen long ago and far away. These stories are happening now. Jesus is still present with us, still taking our old connections, still putting us in places of connection primarily with him and still sending us out. He still says as he said to Peter, "Follow me".
Second Sunday of Easter, April 3, 2016 They have a Messiah who loved them so much he was willing to die to stay true to the message of the kingdom – peace, inclusion, non-violence, freedom from oppression, the filling of unmet needs. He was willing to oppose the kingdoms of the world and their thirst for power and might.
Easter, March 27, 2016 The tomb is empty and our lives are changed forever. Jesus who was dead is now alive, bringing forgiveness and reconciliation and new life to us wherever we are in our faith journeys. We can be faithful, hopeful, joyful and excited about what God has done for us and in us.
Good Friday, March 25, 2016 But for all the horror of the crucifixion – rather because of the horror of the crucifixion – love wins.
Palm Sunday, March 20, 2016 Jesus is not the Messiah Peter thought he was. But he is the Messiah we need, a Messiah who preached God's kingdom of peace, love and mercy. A Messiah who was betrayed and killed for love of us. And a Messiah who rose from the dead, bringing to all people the possibility of reconciliation with God.
Fifth Sunday of Lent, March 13, 2016 Extravagance is most of all about taking risks, about be willing to shake up our lives to give more time, more talent, more treasure and more love to Jesus.
Fourth Sunday in Lent, March 6 2016 Finding the lost is important to keeping the family together, and Jesus wants all to be part of God's family.
Third Sunday in Lent, February 28, 2016 God is a God of second chances, who gives us many opportunities to produce good fruit for the kingdom.
Second Sunday in Lent, Feburary 21, 2016 Jesus' mothering love toward them when it is accepted will lead to healthy and whole relationships with God, with self and with others.
First Sunday in Lent, February 14, 2016 Now Jesus had to decide what kind of Son of God he was going to be.
Ash Wednesday, February 10, 2016 So God sends Isaiah to tell them that their recipe for a rich life with God is wrong, and their attitude needs a serious adjustment for the recipe to work right. Doing the rituals alone won't work. God does not condemn the ritual, but they are empty without righteous action.
Last Sunday after Epiphany, February 7, 2016 Moses' and Elijah's presence with Jesus signifies that he is the fulfillment of the law and the prophets. He is the Savior – God's promise coming true for God's people. That is his identity. That is his mission and purpose.
Fourth Sunday after the Epiphany, January 31, 2016 As Jesus defied the boxes that wanted to contain him, we have to think outside the box to help him bring in the kingdom.
Second Sunday after the Epiphany, January 17, 2016 Abundant life is a gift we are promised by God. What is your abundance quotient right now? Where are you feeling God's gracious provision for you and where are you frightened that there will not be enough? Where do you have a scarcity mentality? Only in God is there the abundance we need. Only Jesus can fill our emptiness, turn our burnout to life-giving joy, give us new wine for old that will make our hearts glad and our spirits rejoice.
First Sunday after the Epiphany, January 10, 2016 "You are my Son, the beloved; with you I am well pleased."
Second Sunday after Christmas, January 3, 2016 After listening and questioning with understanding beyond his years, Jesus is now more at home with the teachers of the temple than he is with his nuclear family, however wonderful they may be. He has outgrown them in some sense and is ready to move on in discovering his mission.