Education / Learning
Adult Education Programs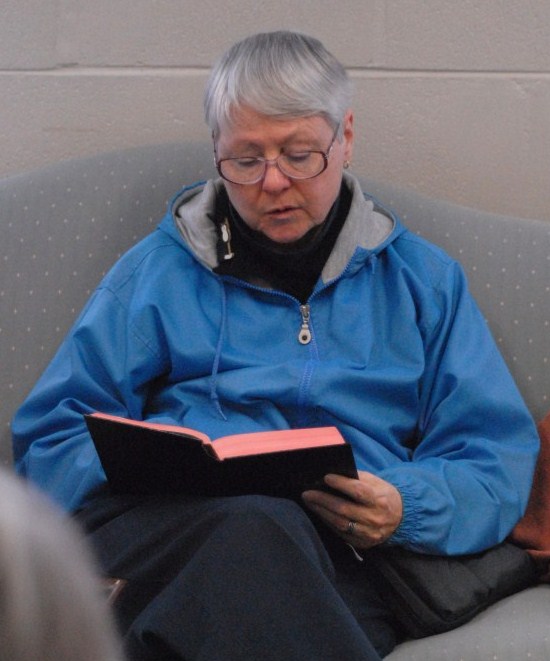 Sunday Mornings: Christian education for adults, the Sunday seminar, is offered at 9:00 am Sundays from September through May. Adults discuss and reflect on a variety of topics to strengthen their relationships with God and one another. We're always looking for ways we can discern God's presence in our daily lives, and we welcome suggestions for new topics of discussion.
Recent discussions have included the Jesus Priorities, Books That Didn't Make the Bible and Why, How God's Grace Makes Us Just, and Imagine Your Life Without Fear. (Other topics that have been covered are listed at the bottom of this page.) For more information please contact our office at 703-671-6834.
Sunday Evenings: Education for Ministry (EFM) is a program developed by the School of Theology of the University of the South (Sewanee) to provide a comprehensive theological education for adults. There are no exams or papers to write. Students sign up for one year at a time and take summers off. Those who complete EFM have covered Hebrew Scriptures (Year 1: Old Testament), Christian Scriptures (Year 2: New Testament), Church History (Year 3), and Modern Philosophers and Theologians (Year 4). St. John's multicultural EFM seminars meet 6-9 pm Sunday evenings, September through May, and draw participants from throughout the metropolitan area. Contact Beth Cavey..
Midweek: Special classes and discussion groups led by the rector, seminarian, and parishioners, as announced.
Preparation for Church Rites: Classes for Baptism, Confirmation, Reception into the Episcopal Church, and Re-affirmation of Baptismal Vows. Please contact our office at 703-671-6834 for more information.
Children and Youth Education Programs
St. John's offers active and varied educational programs for children from age three through high school. For the details please go to our Family Programs page by clicking here.
Past Adult Education Classes
Some of the adult classes we have offered in the past include*:
Boundaries
Women of the New Testament
Celtic Spirituality
Theology: The Basics
Parables
Revelation
Speaking of Sin
Friedman's Fables
What Can We Learn from the Christ Child?
Nicene Creed
Why Do We Do That?
Episcopalians 101
New Testament Gospels
Difficult Bible Passages
How to Read the Bible
Reading the Bible Again for the First Time
The Lord's Prayer
Giving and Forgiving in a Culture Stripped of Grace
Spiritual Gifts
The Ten Commandments
The Monday Connection
Heaven
Saints
St. Francis and Saint Clare
The Spanish Mystics
Psalms
Introduction to World Religions
Religion in China
Canon, Creeds and Episcopacy
The Seven Deadly Sins
The Virtues
*Some of these classes are named for book on which they were based.