2019 Vacation Bible School

Come Join the Fun!
Theme: To Mars and Beyond!

One small step for your kids…one giant leap for God's kingdom
July 15 - 19, 2019 5:30-8:00 pm
Join us for another fantastic week of Vacation Bible School.
The five evening program includes stories, crafts, science experiments and recreation.
Kids will explore the wonder of God's universe. They'll become voyagers on a journey through space,
discovering where God's power can take them. Along the way they'll learn that God walked
with heroes of the Bible and God is always with them too.
Preschool to rising 5th Graders! All are Welcome!
Dinner will be served each evening.
You can't beat the value only
$20 for the week - $5 for each additional sibling
Scholarships are available
Click here for a printable flyer in English (pdf format)
Click here for a registration form in pdf format
Click here for a printable Spanish flyer (pdf format)
For more information or to reserve a spot at VBS email familyprograms@stjohnsarlingtonva.org or call the church office at 703-671-6834.
Here are some photos from prior year's fun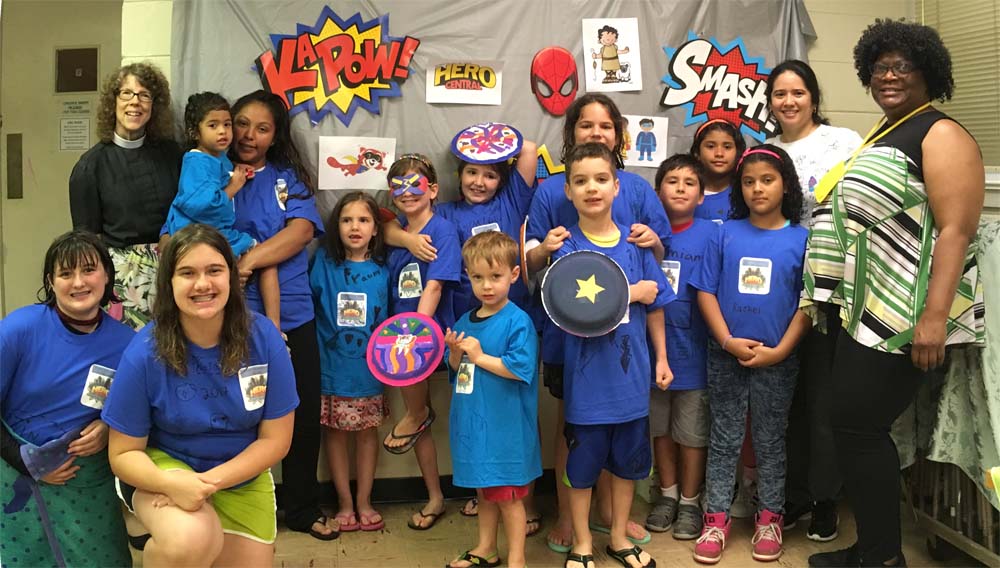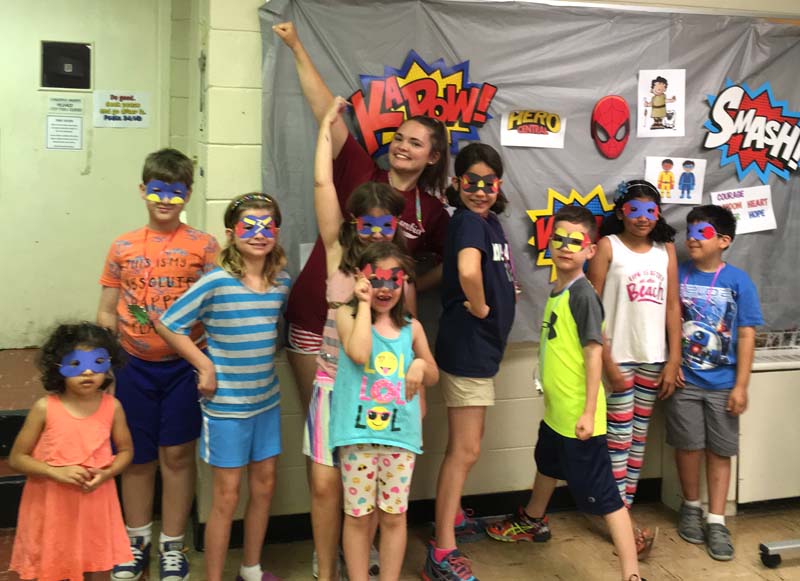 Photos taken by Patricia Amaya