St. John's Welcomes Rev. Julie Bryant
11/21/2022
Announcement of Rector
for St John's and St Patrick's
The Reverend Julie Diane Bryant, D Min will join St. John's family December 1st as a shared Rector with St. Patricks in Falls Church..
Julie is coming from the west coast, where she was educated, ordained, and has served in a variety of congregational settings in the Dioceses of San Diego and Los Angeles. Her early life was in Texas, and she lived in the midwest a bit, but this is her first trip east with more than a suitcase. Julie has family just north of here, and a smattering of friends around, but knows nothing about the rhythms of Metro DC and is hoping we'll help her fall in love with this part of the world.
Our conversations have been focused on how the two congregations can support each other, and what we might discover about God's purpose for us when we enlarge the conversation to include both congregations. The Letter of Agreement we've all signed describes St John's and St Patrick's as distinct congregations working collaboratively. Julie is thinking about the time ahead as a season of discovery and service - and she's eager to get started!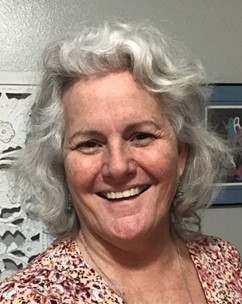 The Reverend Julie Diane Bryant, D Min
University of California, Berkeley
Bachelor of Arts in Dramatic Art
Claremont School of Theology
Masters of Divinity
Doctorate of Ministry
Ordained 1996, Diocese of San Diego
Rev Bryant sent a letter to the two congregations expressing her excitement about becoming our Rector. The letter in pdf format is here.
---
---
---
10/26/2022
Donation Food to AFAC
«
previous
12/25/2022
Recording of Christmas Eve Service
next
»