Welcome to St. John's

St. John's Episcopal Church is a vibrant congregation with a big heart.
---
Harry Potter Hogwarts Back to School Party!
All Are Welcome!

Blessing of the Animals October 1

Contribute Supplies to Needy Students
in our neighborhood school. Open to everyone in the community not just members of St. John's Church More information
Sunday Program for Children and Youth
Begins Sept 10
Click Here
Annual Spaghetti Supper Sat. Oct 21

Bishops Statement in Support of DACA Recipients and Their Families

Bishops' Statement about the Charlottesville Tragedy and Concrete actions in the
face of white supremacists.
Help us when we bag food at the Arlington Food Assistance Center once a month. They distribute groceries to nearly 2,200 families every week more info
Welcome to St. John's Episcopal Church, serving Arlington for more than 120 years. We invite you to join us as we celebrate our life together in Christ. We are an inclusive and welcoming community of faith, and questions are always welcome here. We are committed to helping people establish a deeper relationship with God in Christ.
We are a worshiping community. We believe that regular worship, hearing Holy Scripture, and celebrating Holy Communion are the foundations of our faith and spiritual growth.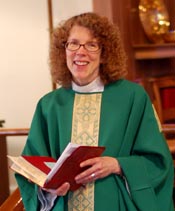 We are a learning community. We offer Christian education for all. Young children learn how much God loves them through Bible lessons, art projects, song and presentations in church, as well as service projects. Older children and teens experience a combination of service projects and theological reflection. Adults attend our Sunday Seminar, where we share lively presentations and discussions on spiritual issues and current events.
We are a giving community. St. John's has outreach programs targeting needs in our own comunity and around the world. We give generously of our time, talents, and resources, contributing hundreds of volunteer hours with open hands and open hearts.
Our Mission statement says who we are: "We invite everyone, including believers, seekers and doubters, to share God's love and acceptance in a community of worship and service." Wherever you are in your journey, we invite you to join us. We hope that you will find in our loving and caring community a place that you can call home.
The Rev. Ann B. Barker and the people of St. John's
For individual messages from the people of St. John's, please scroll to the bottom of the page.
---
Sunday Worship Times
8:00 am Holy Eucharist using Rite I, preserves the more traditional "Elizabethan" English. This service is spoken.
10:00 am Holy Eucharist, Rite II, uses contemporary wording. Hymns and service music are led by our choir.
Christian Education
9:00 am Adult Sunday Seminar
10:00 am Child and Youth Christian Education
Child Care
Child care is provided from 10 am on Sunday.
More information on services available here

St. John's Emergency Cancellation Policy
---
Our Parishioners Speak About St. John's

St. John's is a very important part of my family! I am very blessed that I was drawn to St. John's The friendship, love and support that every member displays every time we get together is also given to every person who joins us.
Kay Wells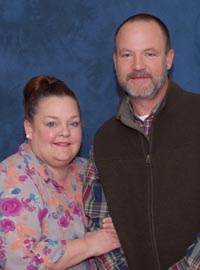 St John's has been a part of our lives for many years. We felt at home the first Easter we attended when our daughter was in 1st grade. She has now graduated high school and we are so lucky she's had this loving community around her.
Carrie, Bryan and Madeline Harbin

St. John's has been my home of worship for more than 10 years. The celebrants and congregation are a caring group and the conversation is enlightening. From the youngest to the oldest, anyone who desires to worship or serve God is given the opportunity, and all have an equal place at the table.
Jeff Aitken